We've wild camped in Swaledale a few times, the locals don't scare us. Much!!
Senior Member
Join Date: May 2009
Location: UK and Katowice, Poland, plus All Europe
My Motorhome: Niesmann+Bischoff Arto 69GL (2003)
Posts: 12,946
Thanks: 909
Thanked 494 Times in 437 Posts
Senior Member
Join Date: Apr 2007
Location: Norfolk
Posts: 6,271
Thanks: 191
Thanked 274 Times in 269 Posts
I joined a dog Flyball club just before lockdown. They are opening up today (Sunday) so Georgia will be a new girl starting in the beginners class today. Will be nice to get out!
Senior Member
Join Date: Feb 2008
Location: Hebden Bridge
My Motorhome: Murvi Piccolo
Posts: 3,348
Thanks: 136
Thanked 82 Times in 74 Posts
Quote:
Not much. We had a drive over to Reeth and Richmond yesterday. I thought both would be busy but it was quiet for a Good Friday. Maybe a lot of people are still staying at home.
This was parked on Reeth Bridge. Be warned Townies!!!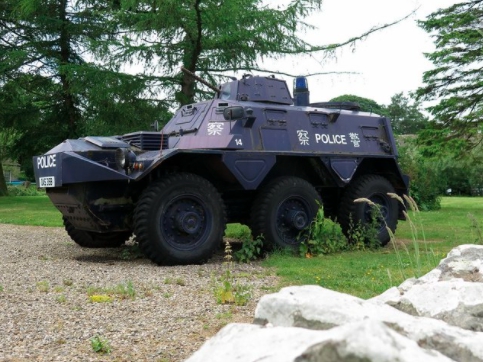 Bl**dy H*ll! I thought Boris had been stocking up again, but tanks instead of water cannon.
Chris
Senior Member